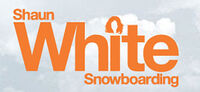 The Shaun White Snowboarding game series is a snowboarding-based video game series.
First game
Edit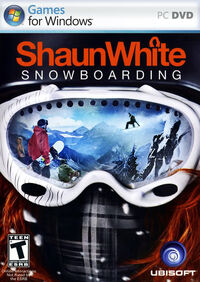 Shaun White Snowboarding was released for the Xbox 360, Wii, PS3, PC, PS2, PSP, and the Nintendo DS. It was developed by Ubisoft Montreal and published by Ubisoft. It was released on November 14, 2008.

The Wii edition of the game, Shaun White Snowboarding: Road Trip, was developed from the ground up for the Wii system, taking full advantage of the Wii Balance Board accessory and featuring its own unique storyline and adventure with Shaun White.
There are six mountains in Shaun White Snowboarding, including Alaska, Park City, Europe and Japan. Each mountain features up to three different sections: peak, back country and park (or resort). There is also a special version of the game only available from Target which costs more. This version gives you access to Target Mountain, a exclusive mountain with Target branding all over it, this mountain has been described as extremely difficult to find. The last mountain comes in with the "Mile-High pack", downloadable content for the game. It is called B.C. Mountain.
Reception
Edit
The Xbox 360 and PS3 versions were recieved poorly with critics calling it boring, the chrashing animations were poorly done, and more. The DS version was recieved with postivley mixed reviews. The Wii version was the best recieved by critics calling it bright, fun, and intuitive.
Shaun White Snowboarding: World Stage is the second game in the series was released in November 2009. It's available exclusively for the Wii with full support of the Wii Balance Board accessory and the Wii MotionPlus attachment. The game features the Nintendo Wi-Fi Connection addition of online leaderboards.
Community content is available under
CC-BY-SA
unless otherwise noted.