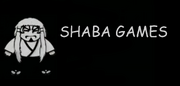 Shaba Games was a video game developer founded in September 1997, located in San Francisco, California, and acquired by Activision in 2002. Activision closed the studio on October 8, 2009.
Shaba is known for porting several THPS titles to older consoles. This include:
Other titles include:
Grind Session (PS1, 2000)
Razor Freestyle Scooter (PS1, 2000)
Mat Hoffman's Pro BMX (PS1, 2001)
Wakeboarding Unleashed (PS2/Xbox, 2003)
Shrek Super Slam (Multiplatform, 2005)
Spider-Man: Web of Shadows (Xbox 360/PS3, 2008)
Razor Freestyle Scooter and Grind Session are using the same engine. It was also used in Razor Racing game by Vision Scape (2001).
The Shaba Games mascot can be in the levels of THUG 2 Remix. It can be found next the clock in Atlanta, and it can be seen in Kyoto as posters of シーバ Games.
Community content is available under
CC-BY-SA
unless otherwise noted.