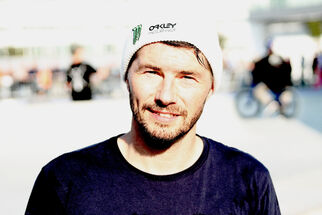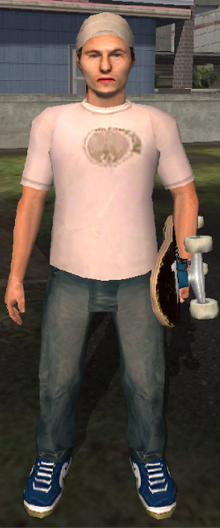 Rune Glifberg (born October 7, 1974) nicknamed "The Great Dane", is a Danish professional skateboarder. Glifberg is one of just three skaters to compete at every X Games and has a total of 12 X Games medals. Rune Glifberg began skating at age 11 after a friend bought him a skateboard as a present, which was purchased in the U.S. He won his first professional contest in France in 1990, and became a pro in 1992. Rune Glifberg moved from Denmark to Costa Mesa, California after he finished high school in 1995.
Glifberg is one of the original playable skaters in the Tony Hawk series, playable from Pro Skater to Underground. He has not made a appearance since.
Rune Glifberg is one of the five original characters that have not made a appearance in any Tony Hawk games since the first five games, along with Kareem Campbell, Bucky Lasek, Elissa Steamer, and Jamie Thomas.
Community content is available under
CC-BY-SA
unless otherwise noted.