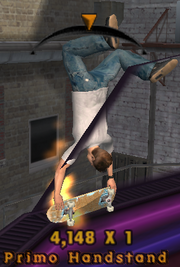 The Primo Handstand is a trick where the player does a HandStand on the side of their board, while their board is on fire.
Players must have a full special meter before executing this trick.
Please note that this trick is fake, and attempting it in real life may cause serious harm or injury.