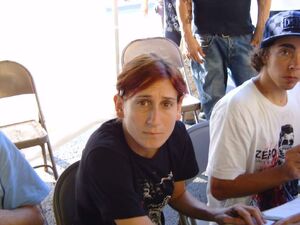 Elissa Steamer is the first and the only female skater in the original roster up to THUG.
Trivia
Elissa Steamer was the first female skater ever to be feature in the Tony Hawk's Video Game Series.
Player cannot dress Steamer in some clothes like skirts and tanktops, even though they are available for female CAS.
Elissa Steamer is one of the five original characters that have not made a appearance in any Tony Hawk games since the first five games, along with Kareem Campbell, Rune Glifberg, Bucky Lasek, and Jamie Thomas.