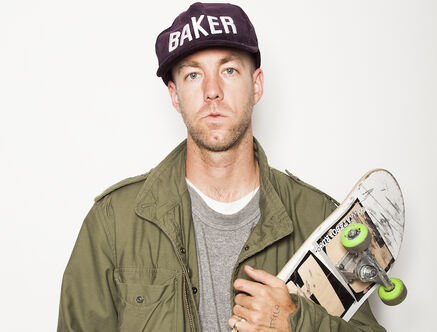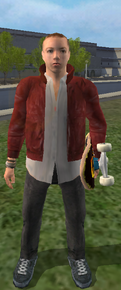 Andrew Michael Reynolds (born June 6, 1978 in Lakeland, Florida) is a professional street skateboarder. Andrew Reynolds always had a passion to just rip the streets apart, he never really thought that he would become such a prestigious professional skateboarder, that was, until one day, where he got a phone call that changed his life. Tony Hawk was on the other end of the line during that phone conversation, offering Reynolds something he couldn't refuse: An opportunity to be sponsored by Birdhouse. Hawk had heard great things about Reynolds, but had never really seen him skate. Tony was blown away by the tricks that Reynolds could pull off. With Reynolds under Tony's wing, literally, he would become one of the most famous, and influential street skaters of all time.
Reynolds' long list of Tony Hawk Series appearances started with the original Tony Hawk's Pro Skater video game. He has subsequently been featured in Pro Skater 2, Pro Skater 3, Pro Skater 4, Underground, American Wasteland, Proving Ground, Pro Skater HD, and Pro Skater 5. He also appeared in EA's Skate 3.
Community content is available under
CC-BY-SA
unless otherwise noted.